Episodes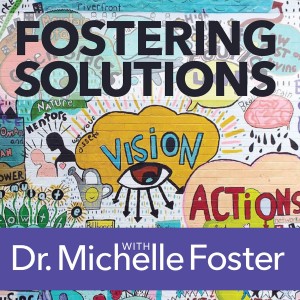 Monday Nov 07, 2022
Monday Nov 07, 2022
Kezia Campbell-Erskine is a Guyanese Attorney-at-Law who specialises in public international law and development policy. She holds a Master of Laws in Energy and Environmental Law from the University of Aberdeen where she studied as a Chevening Scholar. Her legal education commenced at the University of Guyana where she read for a Bachelor of Laws. Following this, she advanced to the Hugh Wooding Law School in Trinidad and Tobago where she obtained a Legal Education Certificate.
Currently, Kezia serves as the Head of the Legal and Treaties Division of the Ministry of Foreign Affairs and International Cooperation in Guyana, a role which positions her as the Ministry's principal legal advisor. Through her work, she proffers advice to senior Government officials which contributes to policy-making, safeguarding Guyana's compliance with its international obligations and strengthening Guyana's relationships with its international partners. A problem-solver by nature, Kezia believes in facing challenges head-on and enjoys working in a continuously evolving field.
Driven by a deep passion for youth work, Kezia is no stranger to volunteerism and community service. She served as one of Guyana's youth delegates to the Commonwealth Youth Council, an executive member of the Caribbean Regional Youth Council and a member of several youth-led organisations in Guyana including the National Youth Council and the Benab Foundation. Having overcome many adversities herself, Kezia is always seeking opportunities to help others achieve their goals. She currently serves as a Youth Pastor and Sunday School teacher in her local church. 
Kezia thoroughly enjoys adventure travel with her husband and spending quality time with her family. If not an Attorney, Kezia might have been a chocolatier. She loves making desserts and sharing them with her loved ones.