Episodes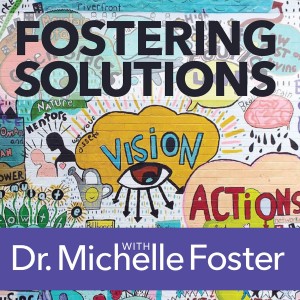 Monday Nov 14, 2022
Monday Nov 14, 2022
Chenelle Coy-Williams, LaToya Davis, and LaQwanza Jackson are social workers with Kanawha County Schools, passionately supporting students and their success. 
Her friends describe her as passionate with a big heart. Chenelle Coy-Williams is a woman who wears many hats in the Charleston community. Chenelle has been a Keep Your Faith Corporation (KYFC) therapist for the past year and a social worker with the Kanawha County Child Protective Services for the past 15 years. While supporting the students in her school, Chenelle has been able to standardize family support, create strategic interventions and incentives, and emphasize the importance of individual environmental factors and social, emotional, and mental health on attendance, behaviors, and overall academic performance. Recently, KYFC appointed Chenelle as their Outreach Events and Community Engagement Director. Her passion is for youth, and she does her utmost to ensure they have a trauma-free childhood. Chenelle is a 2004 West Virginia State University (WVSU) graduate with a Bachelor of Science in Social Work. She also earned her Addictions Counselor and Youth Specialist Certification from BridgeValley Community & Technical College in 2013 and a Master of Science in Social Work from Marshall University in 2020.
LaToya R. Davis was born and raised in McDowell County, West Virginia. She moved to Charleston to attend WVSU in 1999 and graduated in 2004 with a Bachelor of Science in Social Work. LaToya received her Master of Science in Social Work from West Virginia University in 2011. She currently works as an Assistant Attendance Director at Capital High School. For the last 11 years, her focus has been improving students' attendance to increase their likelihood of graduating. LaToya is a member of the All Nations Revival Center and a proud member of Delta Sigma Theta Sorority, Incorporated. 
LaQwanza Jackson is a wife and proud mother of two energetic boys. A native of Brooklyn, New York, LaQwanza's West Virginia journey began in High School. She planned to return to Brooklyn after graduation but chose to stay in West Virginia after receiving a scholarship to WVSU. She graduated from WVSU with her Bachelor of Science in Social Work in May 2005. She then earned a Master of Science in Strategic Leadership from Mountain State University in March 2008 and a Master of Science in Social Work from West Virginia University in May 2013. Her Kanawha County Schools career began in August 2013. LaQwanza's past positions included Educational Outreach Counselor at the WVSU Upward Bound Program for three years, WVSU Admissions Counselor and Recruiter for three years, and Social Worker at the Children's Home Society of West Virginia for four years. She is a Delta Sigma Theta Sorority, Incorporated member and is committed to community service.